Welcome to our updated guide to the best deals we have found on Lake Tahoe lift tickets at our favorite Tahoe Ski Resorts. These deals are current for the 2019-2020 Ski/Snowboard season. This post contains affiliate links, which means I receive a commission if you make a purchase using the links. Enjoy! -The team at TLT
MULTI-MOUNTAIN


Mountain Collective
30+ Days of Skiing and Unlimited 50%-Off Day Passes (For details, click here)
The Mountain Collective pass is a good way to save money if you like to travel around and go to different resorts. You get 2 free tickets at each "member" resort, which works out to be over 30 skiiable days, and then you get unlimited 50% off day-ticket after that. If you ski most of those days then you'll definitely save money overall on lift tickets, although not as much as if you had a season pass to a single ski resort or a multi-pass deal like the one from Vail. However, this pass has some ski resorts that normally have really expensive day passes, and you can visit some great places like Jackson Hole. In tahoe, you'll get tickets to Squaw Valley and Alpine Meadows. Give it a look and see if it's a fit.
SOUTH SHORE


Heavenly
10-30% OFF Day Passes and Multi-day Passes (For details, click here)
Heavenly hasn't offered many deals on their standard lift tickets in past years, since they have so much demand already. So, if you're looking for discount then the best chance is to go midweek. Check out the link above to see if any offers are on the table. Deals aren't always available, and if there are deals then I usually wouldn't expect them to last long.
10-30% OFF Demo and Rental Equipment (Click for Info)
Ski and snowboards can be rented or demoed with delivery here. Heavenly has a really large inventory of rental equipment at multiple locations on the mountain, so they should be able to set you up with something that works.


Sierra at Tahoe
10-35% OFF Day Passes (Click For More Info)
This deal is only available on certain days, so check the dates you want to go and see what you can find. Sierra is one of our favorite mid sized resorts in the area. When a big and windy storm rolls in, it is one of the only resorts to stay open due to its natural protection. In addition, that same protection seems to hold storms up just long enough to get more snow than its counterparts closer to the water. It also has a nice series of terrain parks for beginners and experts alike. Highly recommended!
50% OFF Sunday – Friday Day Tickets
With the Shell gas partnership with Sierra at Tahoe hopefully arriving soon, keep your eyes peeled for this offer, which gets you a "ski free" value voucher good for a buy-one-get-one-free ticket valid Sunday – Friday excluding holidays. As usual, this does come with restrictions, but this is half off! This is a deal absolutely worth taking if you can get it.


Kirkwood
10 – 37% OFF Lift Tickets (Click for Info)
Available when the mountain wants to sell more tickets, this deal varies from day to day. There is a month overview showing the available deals and they are often available on a limited-time basis. The more you book ahead of time, the better chance you have of finding discounts.
NORTH SHORE


Squaw Valley
10-44% OFF Squaw Lift Tickets (Click to See Pricing)
Usually offered for midweek and days that Squaw expects less visitors, this offer is updated on a regular basis. The current status can be checked any time on the website listed above. Book in advance! These tickets can sell out, so click above to see which dates are available using the calendar tool.


Northstar at Tahoe
10-30% Discount on Rental and Demo Skis and Snowboards
With delivery to your hotel, get a discount here on this convenient services offered by Northstar (If you're going to Heavenly, they offer the same deal as both ski resorts are owned by Vail Corp.)


Alpine Meadows
10 – 44% OFF Midweek Passes (Click for More Info)
Midweek passes can be found at Alpine Meadows here for $38.99. It's selectively available, so if you can get the deal while it is offered, there is no doubt that Alpine Meadows will be great place to find fresh snow when Squaw is tracked out and over crowded. If you are willing to traverse and hike, you will be rewarded handsomely with untracked powder when there is none left anywhere else. For this price, the experience of Alpine is a great bang for your buck and one of the best deals on Tahoe lift tickets around.
10% Discount on Lift Passes included in purchase of a Beginner Package (Click for Info)
This package deal includes a lift ticket which gives access to the lower lifts on the mountain, a ski/snowboard lesson, and a skis, boots and poles rental. When it comes to learning, smaller groups and fewer crowds can make a big difference. This is why we we highly recommend Alpine Meadows for lessons, or any other less crowded location. Since you won't be exploring the more extreme terrain that justify the higher prices and attract all the people to the other locations, you can enjoy your first lessons and others in your group can find great powder stashes.



Sugar Bowl
10-30% OFF Sugar Bowl Lift Passes (Click Here for Details)
For just lift tickets on midweek and expected "slow" days, Sugar Bowl offers this deal to fill the mountain at a discount to you! They usually put a limit on how many of these tickets are sold, so look at the schedule for the options for future days. It requires at least a one day booking in advance.
10-30% OFF Sugar Bowl Ticket, Lesson + Rental Combo Packages (Click Here for Dates)
If you plan on getting a lesson, rental and lift ticket (or any combination of those three offers), then Sugar Bowl will offer a discount on select days. Check the schedule above for when. You can book online, although booking ahead of time is recommended as Sugar Bowl doesn't always offer this deal.


Boreal Mountain
10 – 63% OFF Lift Tickets (Click to Learn More)
Midweek passes often get discounted with this variable deal offer. Keep checking in to see what the newest deal is, they change almost on a daily basis!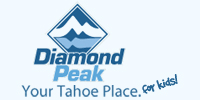 Diamond Peak
10-47% OFF Lift Tickets
Get a day pass for $39.99 for adults, $33 for Juniors and $15 for children at Diamond Peak. You have to book online for this deal, and the offer is only good for skiing on certain days. This resort already has some of the lowest prices in Tahoe, so an additional discount makes this resort appealing for a convenient and affordable family ski outing.


Homewood Mountain
10-65% OFF or More on All Day Lift Tickets (Click For Info)
This deal is offered on select days, so check out the availability to see if it works with your trip dates. Homewood Mountain is the only ski resort that butts up against the lake, so we recommend it simply for the views which make the trip worth it. When combined with a good powder day, it's hard to beat. The discount lift tickets here really make it a bargain, especially since the resort is already moderately priced.
15% OFF (or More) included in the Homewood Beginner Package (Click for Info)
For those 12 years and older, this package includes a 2 hour ski or snowboard lesson, equipment rental and a lift pass. Homewood is already pretty cheap and has great views of the lake, so if you are staying in the North Shore, this could be a good fit.


Mt. Rose
10 – 68% OFF a Day or Multi-day Pass! (Click for Info)
Depending on the day, some really good deals can be found if you book ahead of time. Check out the link above for details on which days apply to this offer. Offers change throughout the season.
50% OFF Tuesdays
Mount Rose is offering some good midweek deals, best of which is their two-for-one lift ticket on Tuesdays which will knock half the price off. This is pretty good considering they have the highest base elevation of all the Tahoe resorts and they continue to open up new terrain. It is also close to Reno, which makes it a good choice for your first or last day of the trip if you are flying in and out of the Reno Airport.
40% OFF Wednesdays for those at least 50 years old
"Over the Hill" Wednesdays is an offer available to those 50 years and above, with prices set at only $35 for the day. This offer is ongoing throughout the season.
50% OFF Thursdays for Ladies
"Ladies Day" offers $29 passes for all women. This is good throughout the season just like the other midweek specials.



Tahoe Donner
Up to 30% OFF Single and Multi-Day Passes (Click to see more)
This deal is usually available midweek, when they have a lower demand. If you can go on these days, that means smaller lines and cheaper prices! The prices for this vary depending on the day and time of season. Check the link above for details.
Save up to 30% OFF Rental/Ticket Combo Packages (Click for details)
If you're just starting out and don't have your own equipment, you'll save some money with their combo deals. It's also nice to rent at the ski resort, rather than lug your boots and skis/snowboard back into town after a long day.


Soda Springs
10%+ OFF Lift Tickets, Rentals, Tubing and Planet Kids (For pricing, click here)
Soda Springs is a great place to take the family, as they have a specific area for kids as well as tubing. Get some midweek deals by clicking on theh link above. They also have a few combination packages for tubing and tickets, lift tickets and rentals, etc.
NEAR TAHOE


Bear Valley
10-30% OFF Lift Ticket and Lift/Rental Packages (For more info, click here)
Bear Valley is a great option if you're just starting to learn how to ski or snowboard. Plus, it's much closer to the bay area than Tahoe. There are less people and it's pretty affordable, even more so if you can get a discount above. Regardless, it's worth a trip.
OTHER DEALS
Season Passes
If you are looking for season pass deals, we recommend checking out each resort's website, as they usually have good rates on tickets + passes. The end of the season and the months leading up to a new season seem to be the best times for this. The resort websites rarely seem to have cheap lift ticket prices though, so that's why we created this website for you!
Vacation Packages
Often you can get great lift ticket rates if you book a package through the resort. Again, we recommend looking at each website for those destinations for this type of booking. Some resorts even have their own travel agency for this purpose.
Tahoe Truckee Excellence in Education Foundation
Support local schools and save on lift tickets during a very limited window of time. There is also a cap on how many tickets are sold and they are non-refundable. Check out the website for more information.
TAHOE NEWS
About Us
Contact
Disclaimer
Privacy Policy
Terms Of Service