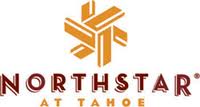 Resort Overview
Northstar is a fantastic resort for enjoying all of the conveniences one can expect from a large sized resort. It has all the comforts and amenities one needs to setup a great family trip, or just an all-around experience. The terrain mostly caters to the intermediate skill level, although it does have an excellent series of terrain parks which are very popular. The lifts are fast, the terrain has some very good tree riding to be found. You won't find the steeps here like you might see elsewhere, however the terrain is varied and a little bit of exploring can reap some great rewards on a powder day. There are plenty of groomed runs, and the groomers keep a tight schedule (check out the map of daily groomed runs at the gondola). Overall, Northstar offers a top notch combination of services, amenities and terrain.
Trail Details
Beginner Runs: 13%
Intermediate Runs: 60%
Advanced Runs: 27%
Expert Runs: 0%
Longest Run: 1.4 miles
Terrain Details
Elevation
Highest Point: 8,610 ft
Vertical Drop: 2,280 ft
Lowest Point: 6,330 ft
Skiable Terrain: 1,500 acres
Backcountry/Off-Piste: Some
Tree Runs: Yes
Lift Info
Total Number of Lifts: 19
Gondolas & Trams: 2
High Speed Sixes: 1
High Speed Quads: 6
Quad Chairs: 1
Triple Chairs: 2
Double Chairs: 0
Surface Lifts: 7
Lift Hours of Operation
Monday: 08:30 AM – 04:00 PM
Tuesday: 08:30 AM – 04:00 PM
Wednesday: 08:30 AM – 04:00 PM
Thursday: 08:30 AM – 04:00 PM
Friday: 08:30 AM – 04:00 PM
Saturday: 08:30 AM – 04:00 PM
Sunday: 08:30 AM – 04:00 PM
Night Skiing: Not Available
Lift Tickets
Adult Single Day: $84+
Young Adult Single Day: $74+
Child Single Day: $32+
View Deals on Tahoe Lift Tickets
Snowfall
Average Annual Snowfall: 350 inches
Snow Making Capability: 1,500 acres
Terrain Park
Halfpipe: Yes – 1
Terrain Park: Yes – 5
Notes: With a dedicated terrain park lift and multiple parks for every skill level, Northstar boasts some of the most progressive and challenging parks in Lake Tahoe. There is something here for everyone, from huge table tops, rails and even a natural terrain park that integrates trees and other natural terrain features into the main run and tree runs.
Ski/Snowboard School
Northstar offers a very large school program for all skill levels. They even have programs tailored to freeriding where lessons are tailored to tricks and features in the terrain park. There is something here for everyone, although it does get pretty busy on the weekends during high season.
Important Dates
Ski Season Dates: Typically December to April
On and Off-Mountain Services
On-mountain services are expansive, offering restaurants, ski repair and more at multiple lodges located mid mountain and at the top of the mountain. The Northstar Village at the base of the gondola has a plethora of options for dining, bars, ski rental and repair, shops, an ice rink, arcades and more.
Off-mountain services
Lodging Info
Accommodation in Northstar Village in plentiful, with options including hotels, vacation rentals and condos, private clubs and more. More lodging is also available in any of the nearby cities such as Truckee, Kings Beach and Tahoe City. There are more than 10,000 beds within a 15 mile radius.
Transportation Info
Driving Directions:
Coming in from Reno first take highway 395 North. Then take highway 80 West to and exit on the first
Truckee exit. Once in Truckee, turn left onto highway 267. Then proceed and turn right onto Northstar
Drive.
Coming in from San Francisco take highway 80 all the way to Truckee. Then take highway 267 South.
Then proceed and turn right onto Northstar Drive.
Flying:
The closest large airport is Reno International. Shuttles are available with a transfer time of around 1 hr.
A small airport is also located in Truckee.
Bus/Coach:
Busses are available from Reno with travel time of about 1 hour. Busses are available from San
Francisco with a travel time of about 5 hours to north Lake Tahoe cities. Snow busses are also available
to take you from bay area cities directly to and from Northstar at Tahoe for day trips.
Other Activities
Heliskiing: Not Available
Snowmobiles: Yes
Tubing: Yes
Snowboarding Access
Snowboarding is permitted at Northstar at Tahoe all season long.
History
The origins of Northstar resort began with the area being known as a "Timber Farm," and in December 1972 the property opened as a ski resort under the name "Northstar Resort." Snowboarders were given access to the lifts beginning in the 1988-1989 season. The resort has changed ownership a few times since then and continued to expand lift access and technology, along with adding snow tubing and Cat tour activities.
Other significant improvements were brought in around 2005 with Village at Northstar improvements, including more commercial and private residences as well as a 9,000 square foot ice skating rink. The following years continued to see significant construction improvements such as the Ritz Carlton, and a much improved mountain bike park for summer activities.
Summer Activities
Northstar features an ever improving mountain bike park and series of trails, all with lift access for the entire summer season. Recreational access is daily and mountain bike races are held here regularly. Scenic tours via the gondola and hiking trails are available as well. This is one of the more active resorts in Lake Tahoe during the summer season.
Contact Info
Northstar-at-Tahoe
PO Box 129
Truckee, CA 96160
Phone: 800-GO-NORTH
Other Information
Snowboard Leashes Required:
Common misspellings:
Also see our guides to deals on: Alpine Meadows Lift Tickets and Sierra at Tahoe Lift Tickets