South Lake Tahoe is unquestionably the center of après ski nightlife around the lake. On weekends during ski season, the large casinos that jam up against the California/Nevada state line are a popular spot for bar and nightclub activity. Here we provide a profile of two prominent clubs in South Lake.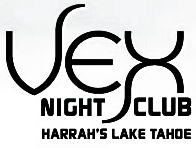 Vex is located inside Harrah's Casino and is one of the most popular clubs in town. On weekends, it is recommended that you get there early because the line can get quite long (sometimes halfway around the casino). Once you've waited in line for a while (note that you might get a hefty whiff of second hand smoke here), you can enter for a cover of $10 for girls and $20 for guys.
The inside is where things get interesting. It is set up as somewhat of a combination between theater and nightclub (there are even theater type seats). The show occurs above your head as you dance below scantily clad women performing various acrobatics. It is not everywhere that you see people dancing while looking straight upward.
The floors are not too sticky if you get there early enough, and the DJs play top 40 music. The bars are relatively accessible; however the bathrooms are located outside of the club. You'll need to exit the club, keeping your receipt and then wait in line to get back in (the line to get back in can get quite long).
There is no dress code here, so if you dress up don't be surprised if you're let in right along someone wearing flip-flops. Also don't be surprised to see all ages of people at the club, the crowd here is not limited to the typical 20 to 30 age group.
Drinks here are on the expensive end, with light beers going for as much as $6-$7 each. Private tables are also available for around $300 or more.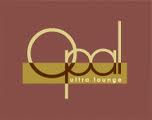 Opal is a bit of a contrast to Vex, as there is no theatrics here. There are seating areas around the bars as well as along the walls so that people can sit who are not paying for table service. Unique to this club is a carpet floor, which is an interesting feature although it can sometimes be quite sticky.
For the ladies, the Friday special offers free drinks all night which is something that really can't be beat (there is a cover). Otherwise, expect to pay the expensive going rates for a nightclub. For men, one tip that might help is to follow the rule of letting a woman order your drink for you (unless you want to have tonic and ice with a splash of gin).
Another note for the guys, Opal does attract very good-looking women. For the ladies, let's just say that there will be a lot of choices (as usual in Tahoe). Cover charges range from $10 to $25, so get there early if you want discounts.
Overall, this is a simple club that offers top 40 music, VIP service and a good-sized dance floor.
Keep in mind that South Lake Tahoe is not Las Vegas (although going by the cover charges it seems the club owners might think it is). However, if you are in Tahoe for the great skiing and snowboarding and like the club scene as well, then South Lake is the place and these are some of the best in town.
In the end it's more about the people you are enjoying the night with that make the difference, right?
So, next time you've finished a day on the slopes and are looking for some après ski activities on the weekend, check out one of these clubs and you most likely won't be disappointed.